The Mind Set by Kate James
The Mind Set by Kate James is the accumulated wisdom of coach Kate James, Sharing the latest research about how to cultivate a confident, calm and positive mindset, each of Kate's books is filled with 50 practical tips to improve your wellbeing and open your mind to new ways of thinking.
---
Individual Titles
Believe in Yourself and Do What You Love is the accumulated wisdom of personal coach, Kate James, distilled into 50 bite-sized tips on how to live a more confident and fulfilling life.
A little book with a huge heart, it's full of insights and exercises that will help you discover more about yourself and what will make you happy. It will boost your self-belief, get you motivated and help connect you with a more creative and inspired version of yourself.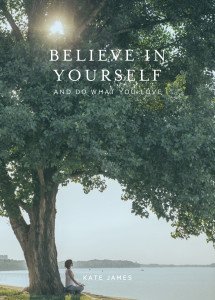 Be Mindful and Simplify Your Life is a gentle reminder that the essence of mindfulness is awareness. Open on any page for one of 50 tips that will help you to discover a more mindful way of living. This is the perfect antidote to the stress and busyness of our times.
Change How You Think and Be Happier Now is full of accessible insights into the latest research on happiness. Learn how to feel more positive, more accepting of the complexities of life so that you can focus on what's most important to your health and happiness.
Between these covers, you'll find tools that will help you to savour the good times and be resilient when things don't go to plan.

---
What people are saying
Nikki Buckland
Paper Runway
'I feel like Kate James' book was written purely for me. It is exactly what I needed moving forward with business and personal goals. The way she has written engages you from it's opening, draws you in, makes you feel like you are having a conversation with a wise and intuitive friend. The language and the way Kate speaks to you allows you to feel that it is okay to have self doubt or no routine but then in the same breath inspires you to be the best version of you that you can be. Absolute hands down the best self motivating book I have read in a long time. Kate is incredibly inspiring, kind, gentle and a salt of the earth person who you want to spend time with. Believe in Yourself & Do What You Love will be my pick me up bible.' Nikki Buckland, Paper Runway
Megan Dalla-Camina
Coach & Author
'Kate's beautiful and inspiring book, Believe in Yourself & Do What You Love will lift you up, help you gain clarity, have you believing in yourself and put a smile on your face. Kate is simply one of the best teacher's in living your best life with balance, integrity and a sense of calm that is all too rare these days. You will be so much better and happier from reading this gem of a book.' Megan Dalla-Camina, megandallacamina.com
Jono Fisher
Wake Up Project
Be Mindful & Simplify Your Life is a beautiful and very practical book. It will open your heart and your life in unexpected ways.  Jono Fisher, Founder of the Wake Up Project and Mindful Leadership Forum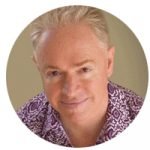 'Drawing on her wisdom and experience as a coach, Kate James has assembled a wonderful collection of invaluable insights, practical tools and life-enhancing advice in Believe in Yourself & Do What You Love to help us understand ourselves better and to find greater meaning in what we do. I only wish I'd discovered this book thirty years ago!' David Michie
Amy Crawford
The Holistic Ingredient
'Like everything that the gifted Kate James does, this delightful book is full of gentle, thoughtful and poignant messages that do as the very name says, it inspires the reader to Believe in Yourself & Do What You Love. This gorgeous book simplifies what can be a particularly overwhelming process of finding our true purpose; encouraging us to take time in this journey, to embrace vulnerability, to ask the deep seated questions of ourselves without judgement – but with self compassion and kindness. Gently directing our self discovery through her gorgeously positive words, Kate's book is the perfect accompaniment to a comfy couch, countless cups of tea, scrap books and pencils. It is a must read for anyone questioning their journey and in need of further clarity and encouragement.' Amy Crawford, The Holistic Ingredient
Dr Timothy Sharp
The Happiness Institute
'In Believe in Yourself & Do What You Love, Kate has beautifully captured, in her words and her design, the key elements that go to success and happiness in life. As many of us know, "common sense" is not very common but Kate reminds us of what we need to reminded of if we want to live our best possible lives.' The Happiness Institute
Jaclyn Carlson
Blog Society
Kate's words in Be Mindful & Simplify Your Life so perfectly capture what every creative entrepreneur needs to hear, all packaged up in a beautiful keepsake to treasure. Her words are authentic, honest and advice the kind I keep referring back to again and again. An absolute must read.  Jaclyn Carlson, Blog Society
Liv Downing
Mindfulness Teacher
Kate James' book, Be Mindful and Simplify your Life, is jam-packed with practical tools for bringing mindfulness into our busy modern lives. In bite-sized chunks, she provides an accessible and balanced view of truly living mindfully. She beautifully weaves science with spirituality and practice to present a compact handbook for mindful living. If you a wondering what all the current hype about this thing called "mindfulness" is and how you can genuinely bring it into your life, this is the book for you. Liv Downing, Co-founder Happy Melon Studios
Reading Be Mindful & Simplify Your Life was like a meditation. Written in Kate's signature style, there is no judgement; no exhortations that you MUST do this or that. Rather, it is an invitation to make room for mindfulness in your life backed by generous tips for how to do just that. For anyone who is finding life a bit too overwhelming at the moment, this book will centre you, inspire you and equip you to make room in your life for less 'doing' and more 'being'. Kelly Exeter, Editor of flyingsolo.com.au and author of Your Best Year Ever
Previous
Next
---
About the author
Kate James is a coach and meditation teacher who specialises in working with clients to develop self-belief so that they can pursue their own version of a meaningful and creative life. With a passion for helping clients to feel courageous enough to start their own creative businesses, Kate assists in aligning personal values and strengths with life and career choices.
Kate also leads meditation and creativity workshops, runs annual meditation retreats in Byron Bay, Bali and the Yarra Valley and speaks to corporate groups about developing self-belief, living mindfully and managing stress. Kate speaks from experience. Having spent the past 30 years juggling marriage, motherhood and a successful career, she understands the challenges of creating a healthy work-life balance challenge first hand