Rebecca is one of those women who has packed three lifetimes into one already. She's been a lawyer, barrister, buyer at Mecca Cosmetica and she's the mother of two boys. These days, with her business partner Lisa, she heads up a stylish little boutique in Camberwell.
The mission of their business is not just on getting your casual wardrobe looking great, but making the shopping experience a pleasure (not a trauma as many of us find it. Rebecca's a great advertisement for her store. She has that knack of always looking incredibly stylish but still completely relaxed. It's a style I greatly admire…and (I know, I say this every time) she's one of the nicest people you could possibly meet.
What do you love most about having your own business?
The overwhelming sense of satisfaction you get when you stand back and realise that your own little idea has grown into something tangible- it amazes me everyday that it has evolved into something real that other people find interesting, helpful, worthwhile.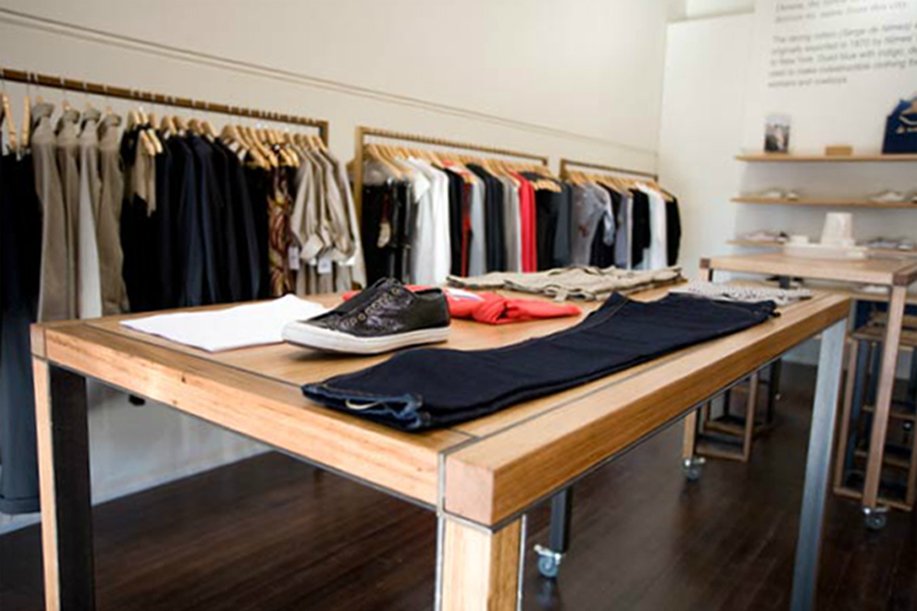 What would you do differently if you had your time over?
Trust my instincts – each and every time.
What are you most proud of professionally?
That I have been able to re-invent myself rather than getting stuck. I have realised that you can start off on one path, and although it may make no sense to anyone else, you can end up on a new path, with a whole set of new skills, ideas and wonderful networks. But every stage has a purpose and helps you move forward.
Who inspires you?
Strong, witty and energetic women who start something from scratch and remain polished and respectful every step of the way. Jil Toovey from the Institute of Knowledge Development is an inspiring mentor and one of my most treasured friends. She combines wit, warmth and empathy and is at the top of her game professionally.
What are you looking forward to?
Figuring out what is next for me- Kate – can you help me?!
How did coaching help you?
Coaching forces you to hold the mirror up – I love the opportunity to evaluate my strengths and weaknesses and how to better manage these to produce effective outcomes. I like the bird's eye view it gives you. After a session with Kate I walk out of there feeling anything is possible. Kate manages to look at a business from many different angles, she has a wealth of new ideas and reading material at her fingertips and is testimony to her own philosophy of balance and creativity.
What's your personal philosophy on how to live life well?
Be authentic. Keep learning. Travel as often as you can so you realise that your tiny little world needs to be shaken up from time to time. Do yoga. Surround yourself with people who are warm, funny and positive and realise that when you really struggle with a relationship or a situation, it is probably not the right fit for you – and that's ok.
We would be delighted for you to reproduce our articles as long as they remain intact and contain the author's details as follows: 'Kate James is a coach, speaker and writer. She works with people who want to live confident, creative lives. Kate can be contacted at www.totalbalance.com.au.'